About Immanuel Lutheran Church of Mt. Horeb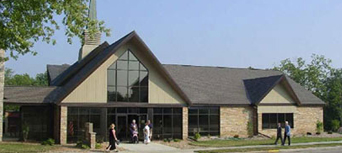 The name Immanuel means "God with us".  We believe God is present in our daily lives. We strive to live out our mission "To know Christ and to Make Christ Known".  We are part of the ELCA (Evangelical Lutheran Church in America). Immanuel is a faith community that is welcoming, open and laid back. Come worship with us, we'd love to meet you.
• Registration for 2016 Vacation Bible School (VBS) is open! SIGN UP NOW!
• Ice Cream Social, Sunday, July 10, 11:30 a.m. – 2 p.m.
• Worship times each Sunday are 8:15 am and 10:30 a.m.
Questions? Have an event or update that's needed on the Immanuel website? Send an email to: promoteam@immanuelmh.org